MPHS provide a community business hub at Hub West. They facilitate and host workshops to develop all tiers of the community sector including board of trustees, managers, staff teams and volunteers. Assisting to build capacity, skills and providing a space to share best practice. Workshops and coaching is provided as requested and in the past has included; Chairs' Coaching, Governance Organisation and Mentoring, with specific workshops for Governance for Youth and Governance for Whanau/Iwi.
To find out more contact us (09) 838 4820 or programmes@mphs.org.nz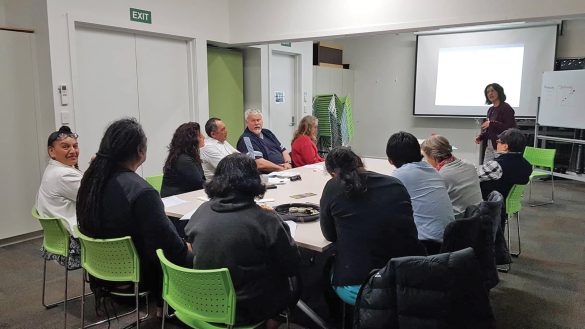 Governance Training
Are you keen to learn how to improve your organisation's governance and operations? Build capacity to achieve the impact you want!
The 'Governance and Community Business Hub' is the professional development service run by MPHS Community Trust in partnership with Henderson Massey Local Board. Our focus is to build capacity and support the agencies within our catchment area with professional development and ongoing mentoring for free.
Eligible participants need to be living or working within the Henderson-Massey areas. Internet access and Zoom required as these courses are delivered online.
Facilitated by MPHS Governance and Community Business Hub in partnership with Lead Centre for Not For Profit Governance and Leadership.
To find out about the next free Governance session's contact Lorien Doherty, Programme Manager, 022 390 4636 or programmes@mphs.org.nz