Hub West is a purpose-built community and conference facility that can accommodate many types of events from playgroups and art classes to conferences, seminars and meetings, private functions and celebrations, expos and galas.
The building was built by the Council and the community. Auckland Council own two of the buildings and MPHS Community Trust own Tahi, the Youth Studio. The MPHS Community Trust run the facility on behalf of Auckland Council and any profits go straight back into the community.
Hub West has various rooms available for hire, see the Hub West Venue Hire page for more information.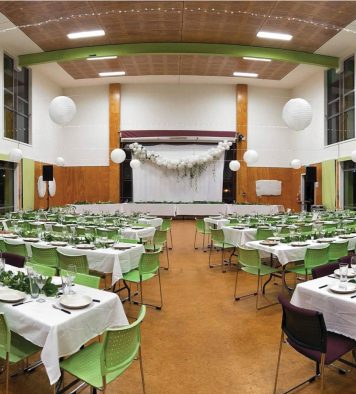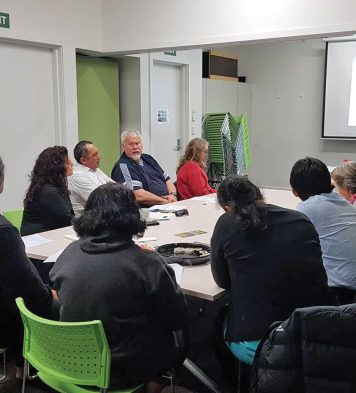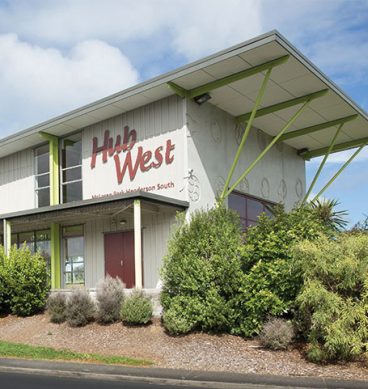 MPHS is grateful to the former Waitakere City Council, and local Community Board for their foresight and vision to help make this building happen, and Auckland Council and the Auckland Communities Foundation for bringing it to completion. And BIG THANKS and gratitude for the MPHS team members and our local community volunteers who have spent years in working to provide a place for our community that we can all be proud of!
Hub West– MPHS, has been build with and for the community in a true demonstration of working together.
It has been a long process getting here :
2005-2007 – Research and consultation with MPHS community members and organisations showed that building a community facility was a something that would change their community for the better and provide their youth with effective support and a place to engage in sports, education, cultural and social activities.
2008 – Waitakere City Council committed 1.9 million for two of the three buildings that would comprise the community facility to be built on Corban Avenue, Henderson. MPHS fundraised and secured the $1million to build and own West Auckland's first Computer Clubhouse!
2010 – Resource and Building Consents granted (phew!).
2011 – Construction began in October (hooray!) but not without issues – considerable 'soft spots' found in the ground required a redesign of the foundations. By the end of the year the ground works were complete & foundations laid for the parking lot.
2012 – In January the foundations for the Computer Clubhouse and Hall were completed. In February and March the walls and roof of the Clubhouse were built and the Hall walls started. Next step – foundations for the Community Services rooms!