Governance Winter Warmer
June 8 @ 9:00 am

-

4:00 pm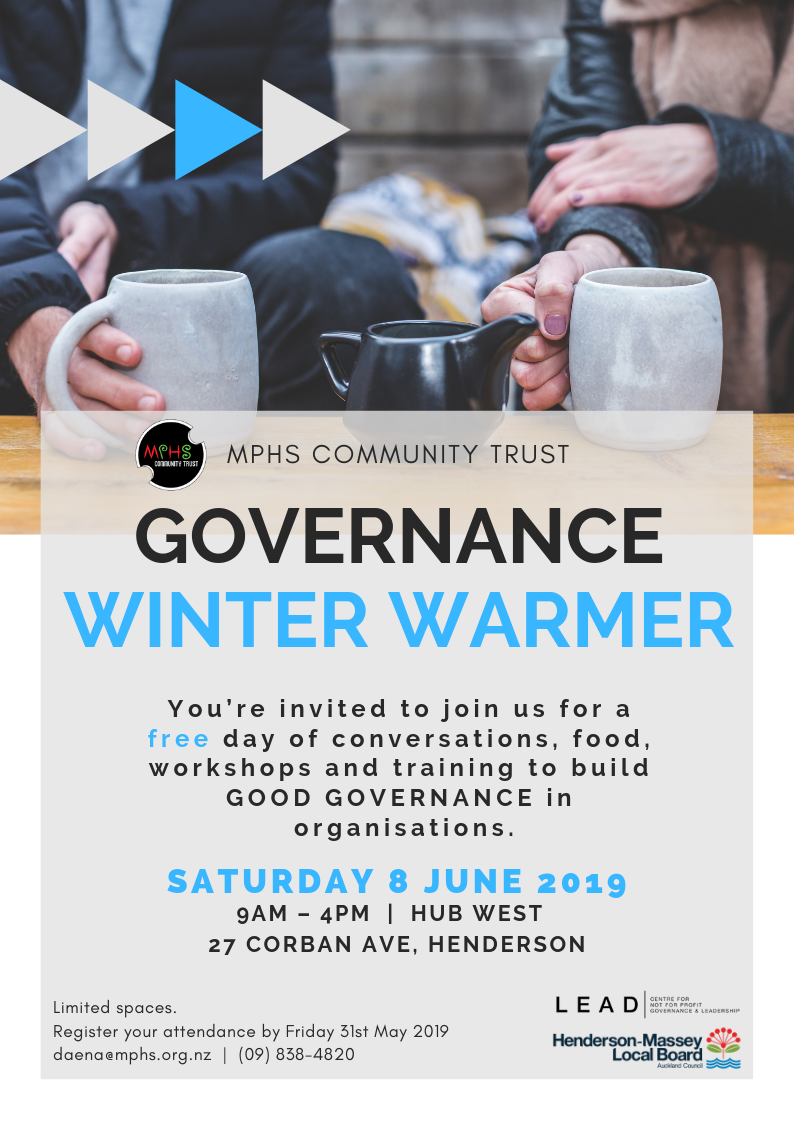 A free day of conversations, food, workshops and training to build GOOD GOVERNANCE in organisation.
The LEAD Centre for Not for Profit Governance & Leadership presents:
Building an engaged, motivated & committed Board.
Creating a powerful partnership between the Manager and Chair
Life cycles of organisations and Boards
Decision making tools for Boards
How boards add value to their organisations
Resolving conflict in the board room.
Communicating & engaging with your community
Legalese made easy for Boards
The POT LUCK opportunity will be to hear from other Boards in the community – on how they manage to lead their organisations to make a difference. So bring your best governance ingredient to add to the pot. Garth NowLand-Forman LEAD's Governance Guru will share how our Boards do their job in a system that doesn't always support good governance.
Limited spaces.
Register your attendance by Friday 31st May 2019
daena.mphs.org.nz or (09) 838-4820